Ziree: Delray Beach Thai and Sushi
Ziree Thai & Sushi is located east of I-95 and just west of Swinton Avenue in beautiful downtown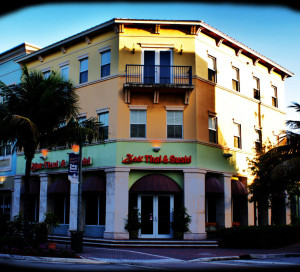 Delray Beach on the north side of the street.  Plenty of parking is available on the street in front of the restaurant and in the Atlantic Grove parking lot directly behind the building and accessible from either Northwest 4th or Northwest 5th Avenues. Don't forget to take advantage of carry out or delivery.  For delivery options, please visit Delivery Dudes.
Location:
401 W. Atlantic Avenue
Delray Beach, FL. 33444
(561) 276-6549
(561) 276-6540 (fax)
Hours of Operation:
Monday thru Friday 11:30am – 3:00pm
Sunday thru Thursday 5:00pm – 10:00pm
Friday and Saturday 5:00pm – 11:00pm
Don't forget to like us on Facebook!